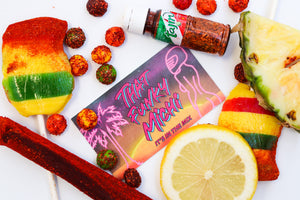 About Us
Experience That Funky Michi, It's in the Mix ®
We are your neighbors, your friends, your family from Southern California. In the middle of all the hustle and bustle from our professions, my husband and I have always enjoyed a good tasting Michelada to help us unwind and relax. Those moments of relaxation inspired us to create a premium homemade Michelada mix. Something unique, bold and flavorful to satisfy our families craving. A superior blend of spices to add to our beer.
That Funky Michelada are mixes that everyone can enjoy after a long day, at family gatherings, weekend BBQ's, holidays or simply to get in the MIX!
Our Mix is easy to use, just grab your favorite beer or Non-Alcoholic beverage and serve to preferred measurement!

Serving Suggestions: Just add 4 ounces of That Funky Michi Mix to your favorite alcoholic or nonalcoholic beverage. Garnish your cup with That Funky Michi Chamoy and enjoy!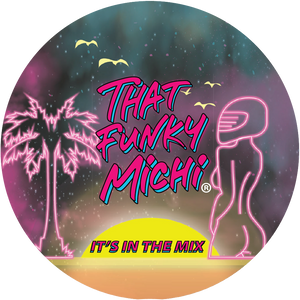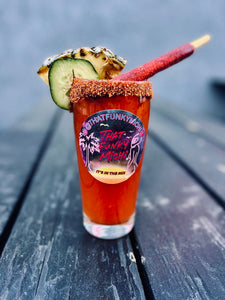 Where can you find us?
Check our event schedule to see where you can find us this month! Or find our products at these locations:
Cervezacito Brewery- 309 W. 4th St. Santa Ana
Events
Get In The Mix!
Feeling for a summer flavor! That Spicy Pineapple,Mango and Lemon michelada mix used for your nonalcoholic or alcoholic beverage. Also works great as a marinade and tenderizes all your varieties dishes. Get in the "MIX".